This post is also available in: فارسی (Persian)
The pharmaceutical industry is one of Iran's largest, with government subsidies of over $10 billion annually. Yet it remains corrupt and inept while patients sometimes pay with their lives.
In Iran, pharmaceuticals are more profitable than oil. The government provides huge subsidies to pharmaceutical firms who manufacture drugs and supplies, yet patients still lack drugs to treat long-term health conditions such as hypertension or diabetes, or they are confronted with a shortage of basic supplies such as face masks and hand sanitizers. Many Iranians struggle to find medication free of needless side effects like dizziness, nausea or, in some cases, even cancer.
The government invests heavily in pharmaceuticals, providing millions of subsidized dollars to local drug companies that import raw material from international suppliers. One analysis of Central Bank information, published by Iran Open Data, shows that approximately one-fifth of the $43.8 billion in government-subsidized dollars earmarked for the import of essential goods – nearly $9 billion – went to pharmaceutical companies in the past two years.
This money is not trickling down to consumers who, incidentally, often report severe reactions to domestically produced drugs that are supposed to treat common medical conditions. Another frequent complaint is price gouging, as consumers find themselves paying up to three times1 more than the officially listed price for domestically produced drugs of questionable quality.
One pharmaceutical company, Cobel Darou, recently received $371.8 million at the government-set preferential rate of 4200 tomans. Dollars have become hard to come by, and the real market value of this currency in Iran is nearly four times that. The government's stated intention is to help the pharmaceutical companies buy raw materials abroad without having to cope with inflation locally. But without transparency and independent oversight, the investment has only encouraged corruption as well as potentially devastating effects on public health.
Enter the Bonyads
The well-oiled network of government employees who have conflicting ownership interests allows millions of dollars intended for the production of essential drugs to instead flow into private pockets. Over the past decade, sanctions have made foreign drugs difficult to import, which has led to a spike in demand for Iranian drugs. This made domestic drug production a profitable venture for Iranian firms2, attracting the attention of state-linked conglomerates, or bonyads.
As with other lucrative sectors, the bonyads achieved dominance over the pharmaceutical industry through forcible takeovers. Successful, formerly private companies such as Daana Pharmaceuticals3. The revenue of drug producer Actover Co, for instance, in 1394 doubled to the previous year, 1393., are now controlled by one of several major bonyads.
The Execution of Imam Khomeini's Order (EIKO ) and its subsidiary, the Barakat Pharmaceutical Group control most of the sector, which comprises of 27 pharmaceutical companies, including household brands such as Iran Darou, Alborz Darou, Atipharmed and Tolid Darou.
EIKO companies received $275.6 million in a preferential currency over the past two years, our analysis of Central Bank data shows.
The social security company Tamin-owned conglomerate Tamin Pharmaceutical Investment Co (TPICO) owns at least 30 pharmaceutical and drug industry companies. Tamin, also known as Shasta, is government-owned but also co-owns companies along with the Armed Forces (Shahid Ghazi Pharmaceutical Co), the IRGC's Sepah Cooperative Foundation and EIKO (Farabi Pharmaceuticals, Razak Labs), among other bonyads.
All the Minister's People
Aside from bonyads, another important link in the chain of corruption is Iran's Food and Drug Administration (FDA), a regulatory body overseen by the Ministry of Health. Last summer, FDA officials were arrested on charges of financial corruption, misuse of public funds and importation of expired pharmaceuticals.
The arrests were part of a purge led by Health Minister Saeed Namaki. He publicly portrayed himself as a crusader against a ring of corruption in the pharmaceutical industry, which is led by powerful individuals who authorize any deal with a "golden signature." However, as we will discuss below, Namaki himself is connected to an embezzlement scandal in the pharmaceutical sector. At the FDA, he continues to employ individuals with conflicts of interest, including these two recent hires: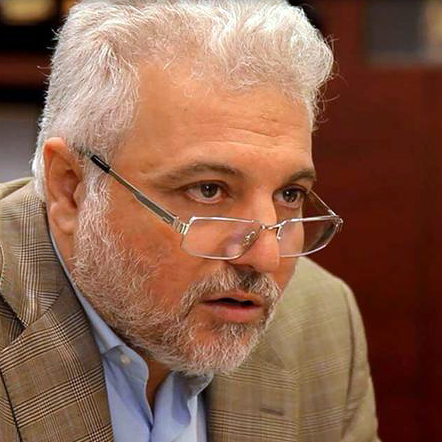 Mohammad Reza Shanesaz: Head of Iran's FDA, he was appointed by Namaki on June 4, 2019. Shanesaz was formerly the head of TPICO, Tamin's pharmaceutical holding, and sat on the board of Darou Pakhsh and Chlor Pars Co (both Tamin companies). He is on the board of bonyad Astan Qods Razavi-owned Yara Teb Samen and Samen Pharmaceutical company.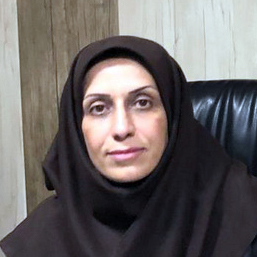 Mahnaz Khanavi: The Director-General of the Natural and Traditional Products, she also supplements the office of the FDA. Despite having an official government position, Khanavi is the board chairman of the EIKO-owned Herbi Pharmed Co., which specializes in medicinal plants and traditional medicine. She is one of the founding members of Atlas Darouye Iranian (ADI), which produces natural and synthetic supplements.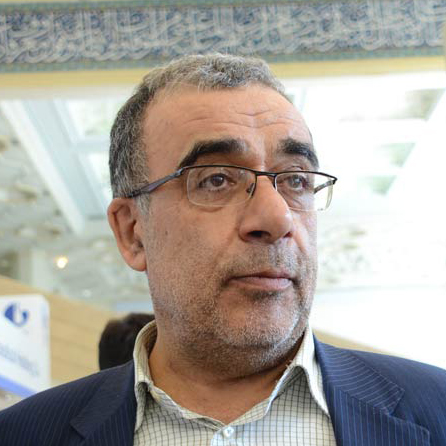 Abbas Haji Akhoundi: Another example of conflict of interest associated with Atlas Darouye Iranian is its founding member, Abbas Haji Akhoundi. ADI was founded in 2011. Haji Akhoundi was the head of the National Headquarters of the Development of Medicinal Plants and Traditional Medicine until 2012 and was appointed as head of the FDA in 2013. Public records show Akhoundi remains on the ADI board.
CASE STUDY:
Cancer Cells: Why regulators looked the other way while a well-connected company sold toxic drugs?
Iran's government is distributing subsidized dollars to pharmaceutical companies, many of which are linked to bonyads and state-owned enterprises. Instead of importing world-class medicine, the companies pocket the cash or speculate with it on the domestic market while allocating a minimal amount of it to produce low-quality pharmaceuticals. Public records show that Namaki is a stakeholder in the companies that stand to profit from these practices, putting him in conflict with any attempt to reform these corrupt practices.
One of the most publicized corruption scandals involving the pharmaceutical industry has been the case of Actover Co., a company whose domestically produced drug Losartan was discovered to cause cancer. The scandal involves the businesswoman Nahaleh Naraqi with financial ties to Spain, Switzerland, as well as the health ministry. This example demonstrates how conflicts of interest at the health ministry lead to abuse of power at the expense of public health.
Losartan, a drug used to treat hypertension, is produced by eight Iranian companies who import the raw materials from various international vendors. Hetero, a multinational which produced the raw materials for the drug, issued a worldwide recall for Losartan in January 2019, warning of its potential cancer-causing effects. On July 4, 2019, a report published in the newspaper Shargh accused Iran's FDA of allowing Losartan to remain on the market for six months after the recall. Subsequent reports suggested the FDA was trying to protect the private business interests of its employees.
Hetero is an Indian company with 36 production plants worldwide, including in the United States. Of the eight Iranian companies that produce Losartan, only one company, Actover, was found to be producing a tainted version of the drug, according to a report by the Iranian Student News Agency (ISNA).
Actover spokespeople distanced themselves from the company after the recall, but our investigation found extensive links between Iranian drug companies linked to Naraqi and Hetero's Indian owners.
Actover, which is linked to the bonyad EIKO, received 163 million Euro in subsidized currency over the past two years, according to Central Bank of Iran (CBI) data. In 2019, CBI chief Abdolnaser Hemmati announced that Actover had failed to account for 25.5 million Euro of this subsidy.
Various unconfirmed rumors published by Iranian media suggested that Naraqi eventually returned to Iran (she had previously left the country under mysterious circumstances in the wake of the scandal). Public business records show that she has been able to continue at least some of her business activities. On May 3, Naraqi established a new company, Ide Pardazan Kara Tak, which she renamed Acto Tech eight days later, according to public business records. The company was established to "create a technical fund", according to its founding charter, and to "invest in domestic startups" while "investing in creative projects and teams abroad."
Aside from founding at least seven Iranian companies, Naraqi has an extensive network abroad. Public ownership records link her to drug companies based in Spain, Switzerland and India. Her son, Xerxes Augustus, lives in Spain but travels to Iran regularly. Naraqi was a member of the Iran-Spain friendship association, of which the health minister is also a former member, according to public records.
The health ministry, under the leadership of Saeed Namaki, has pledged to combat price gouging, foreign currency hoarding and other malpractices linked to Naraqi's companies4. However, an examination of people linked to Naraqi through beneficial ownership shows that Namaki and the bonyad EIKO have shared ownership of Naraqi's companies. Namaki is co-founder of Tropical Industries Kish, a pharmaceutical company in which Naraqi is also an executive. The most current public records indicate that both Namaki and Naraqi continue to be stakeholders in the company. Health ministry spokespeople could not be reached for further comment.
The Iranian media is divided on the issue of the health minister's involvement. Some reports suggest Namaki's conflict of interest gave him a reason to stall the FDA investigation of Actover. Other reports claim that Namaki came under fire only after he launched an anti-corruption purge at the FDA and the health ministry and that he was the target of a campaign led by the old guard to discredit him.
The special treatment Naraqi has enjoyed despite the criminal charges against her suggests that the appearance of fighting corruption is only skin deep. Such "crusades" seem to be simply a way for political-business empires to compete with one another in acquiring the state funds that flow without accountability into the pharmaceutical industry.
This post is also available in: فارسی (Persian)