In what has been a cold war between Iran and the United States, Tehran Bureau was launched in Boston, Massachusetts, in 2008. As we pondered our media issue, we found it interesting to note that, during the run-up to the Cold War, the New York Times launched its international edition in Tehran.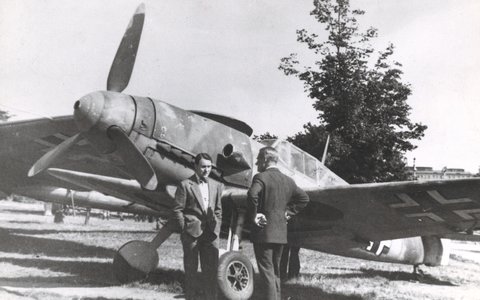 "It was June 1943, the middle of World War II. Arthur Hays Sulzberger, the publisher, and his assistant, James Reston (who went on to a distinguished career of his own), flew into Tehran from Habbaniyah, Iraq, aboard a Boeing 307 Stratoliner that had been pressed into service by the Army Transport Command," writes David W. Dunlap in the Times.
Reston and Sulzberger are pictured here during their tour of Europe and the Middle East in mid-1943, which led to the Tehran-based Persian Gulf Service Command Headquarters agreeing to distribute the Times' new Overseas Weekly to Allied troops.
Here's the full story.