For decades, Westwood Boulevard in Los Angeles has been the destination of Iranian immigrants, especially those who came to the United States after the 1979 Iranian Revolution.

It used to be the place you could find anything Iranian: Persian restaurants and grocery stores, saffron-infused ice cream, bookshops, music galore, beauty salons, Iranian wedding organizers, attorneys-in-law, either Iranian, or those with Iranian assistants, and Green Card advisors. At some point it was even the location where two companies competed fiercely to put out the leading annual Yellow Pages of Iranian-American-owned businesses in Southern California.
With the advent of the internet and online shopping, most of the bookshops and music stores disappeared and the directory of Iranian businesses became obsolete. These photos capture images of the scene in the spring of 2004, when bookshops and music stores were still active and Westwood was still the place for Iranians to celebrate Nowruz.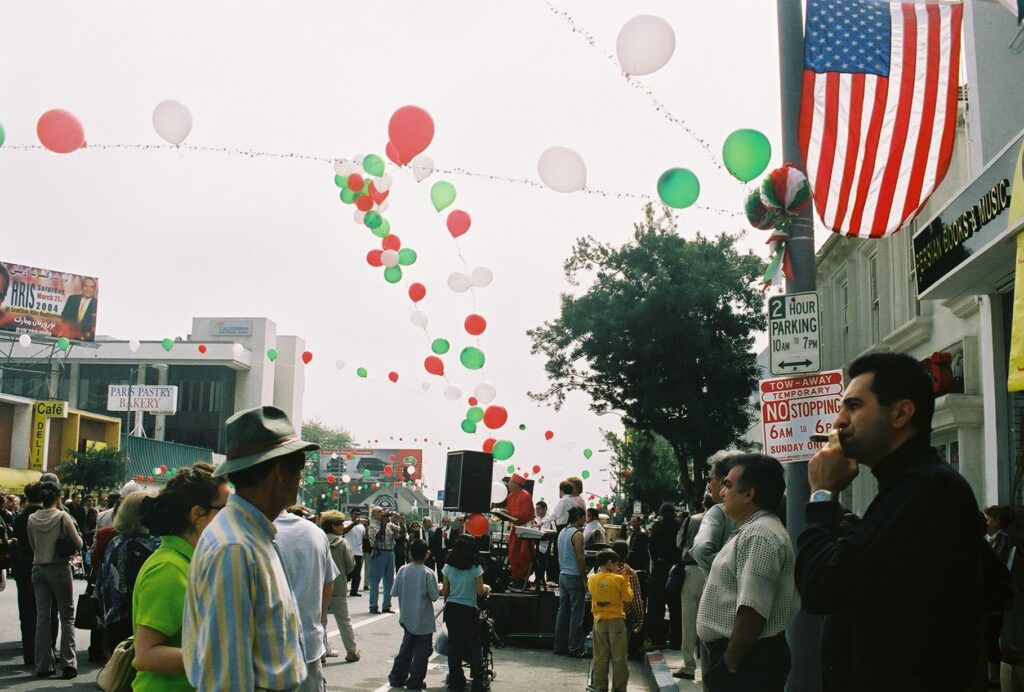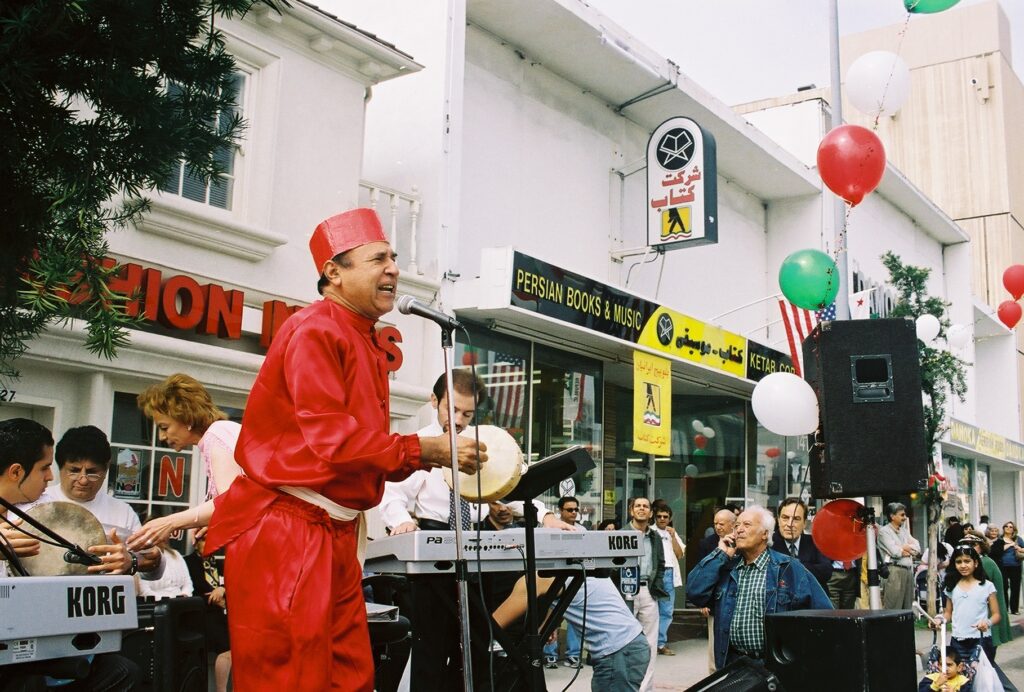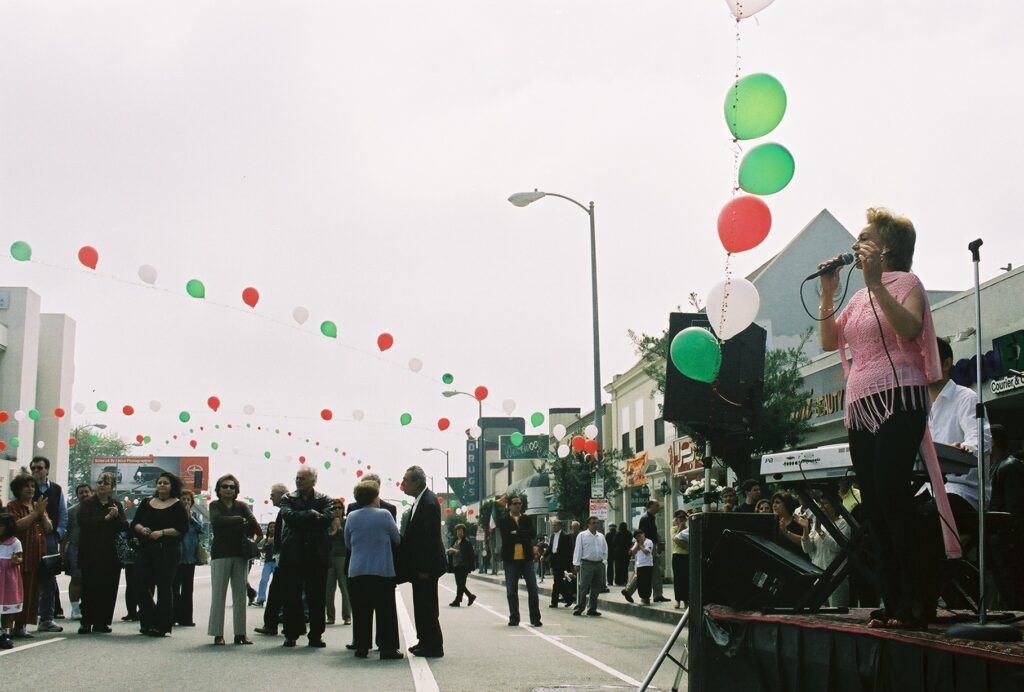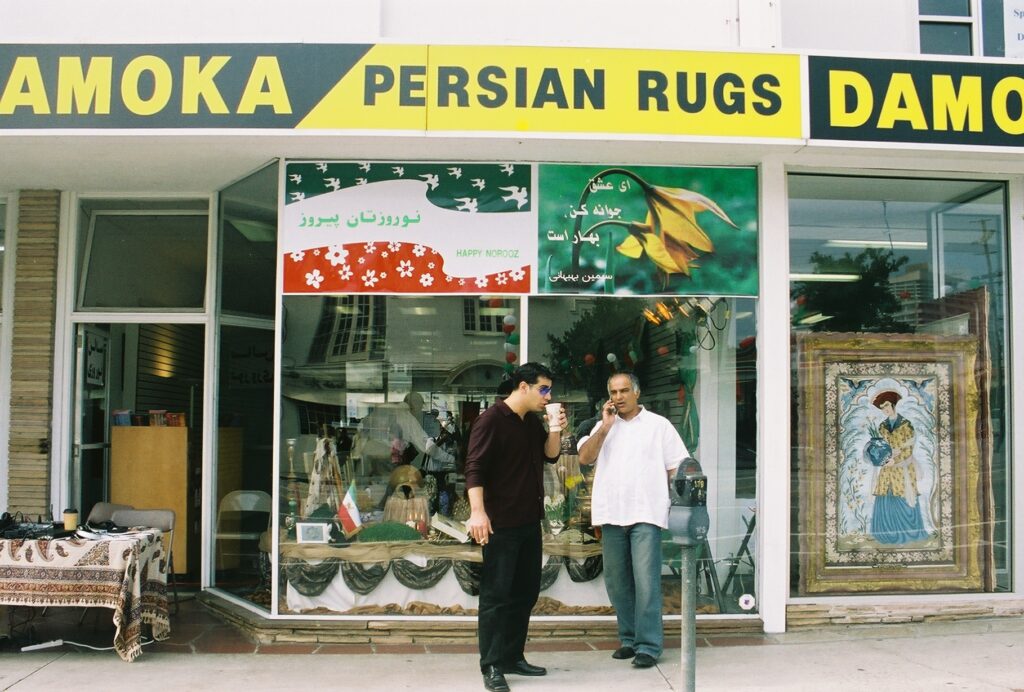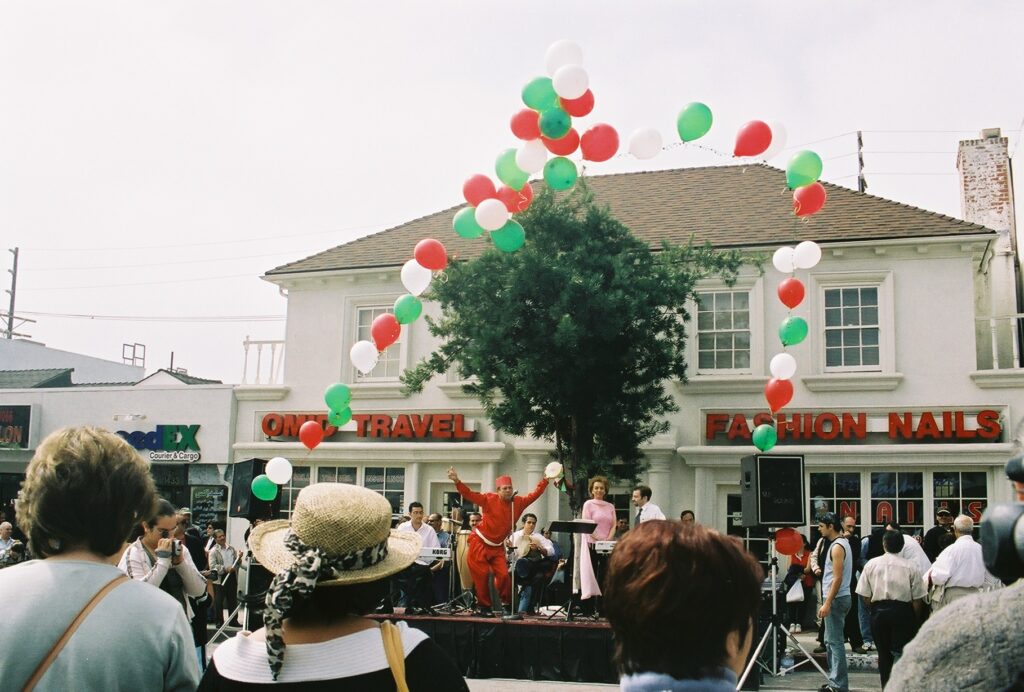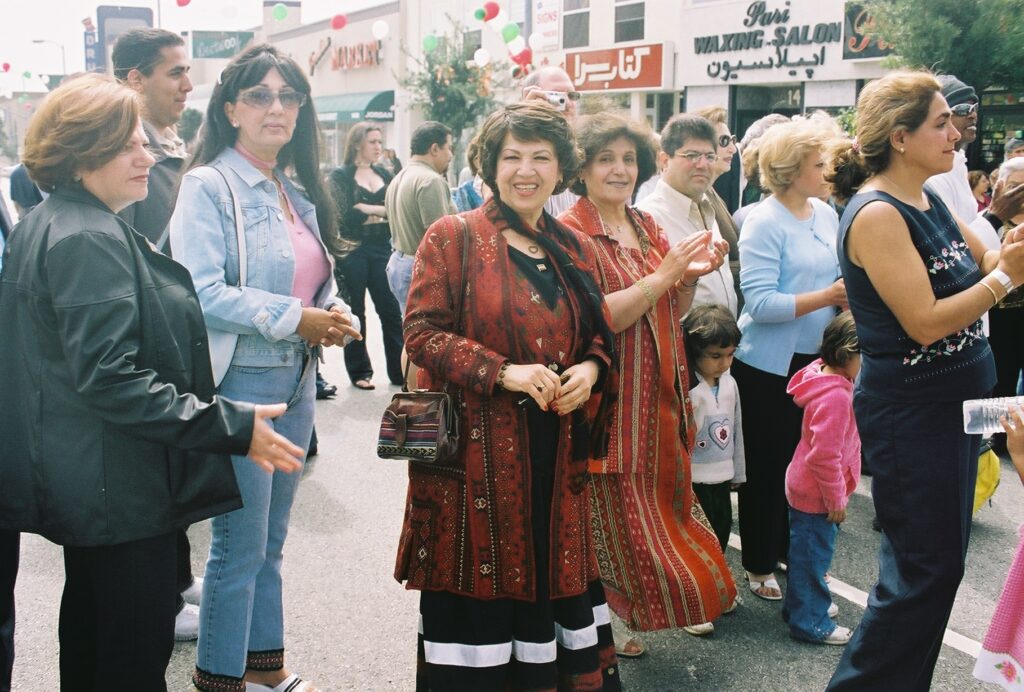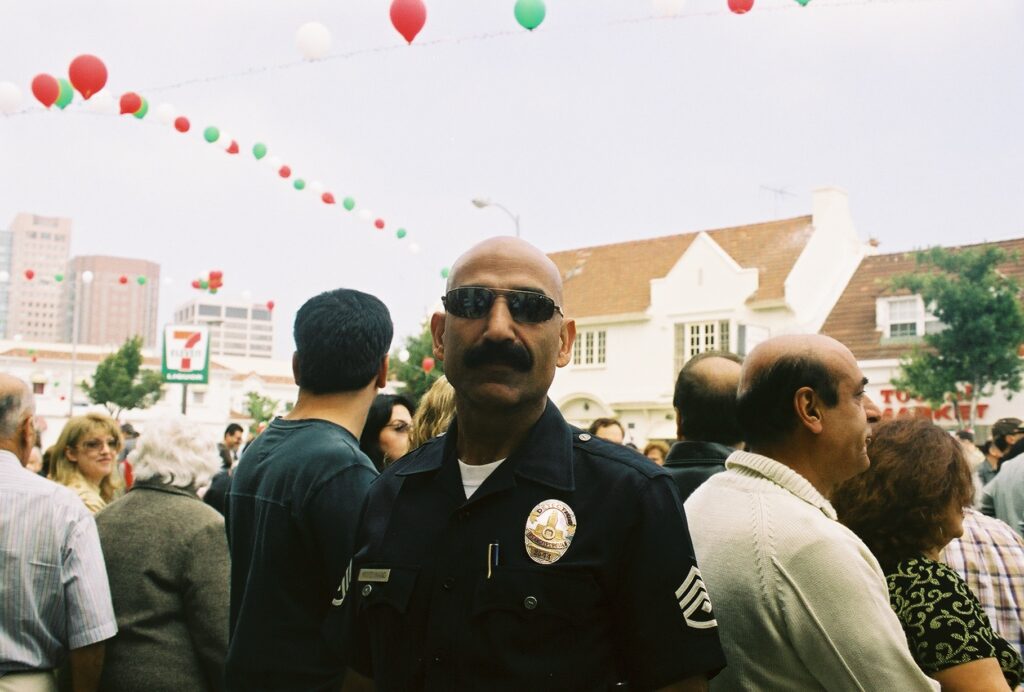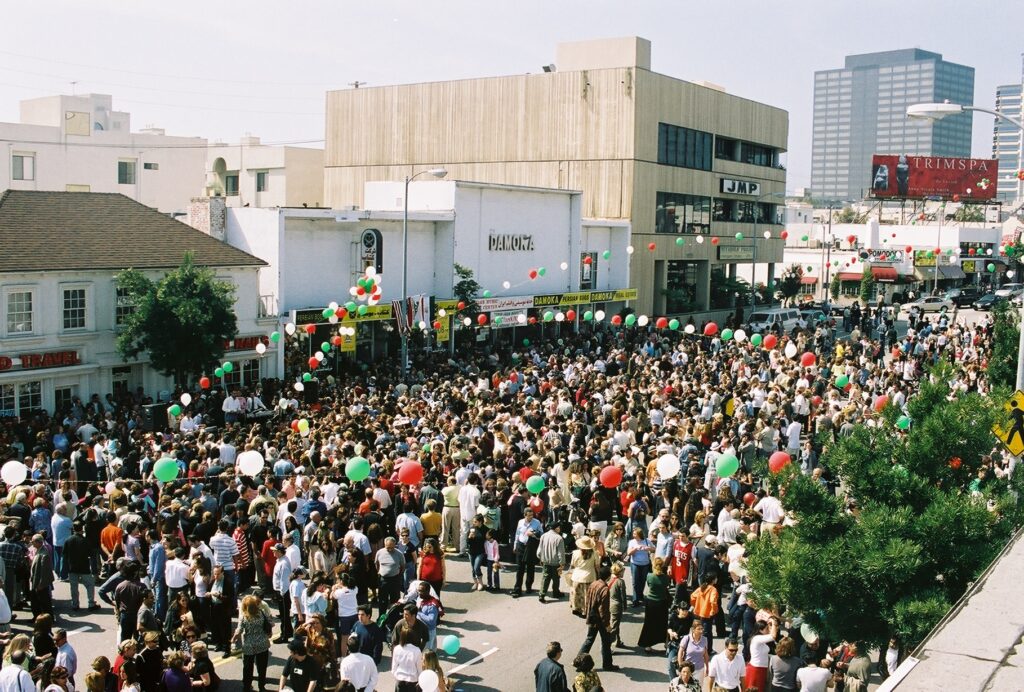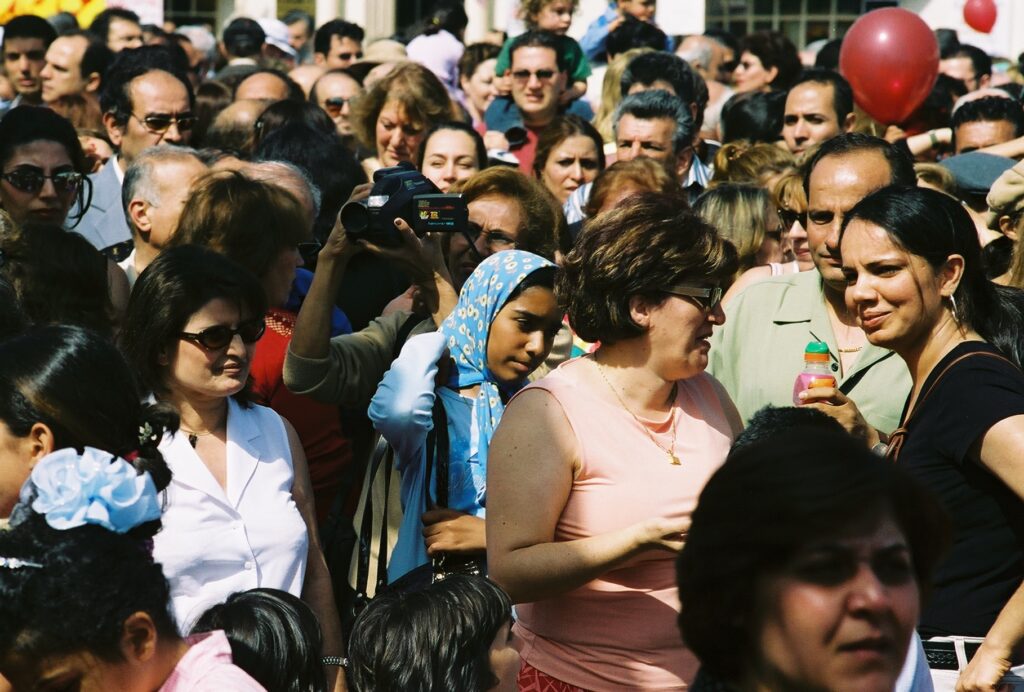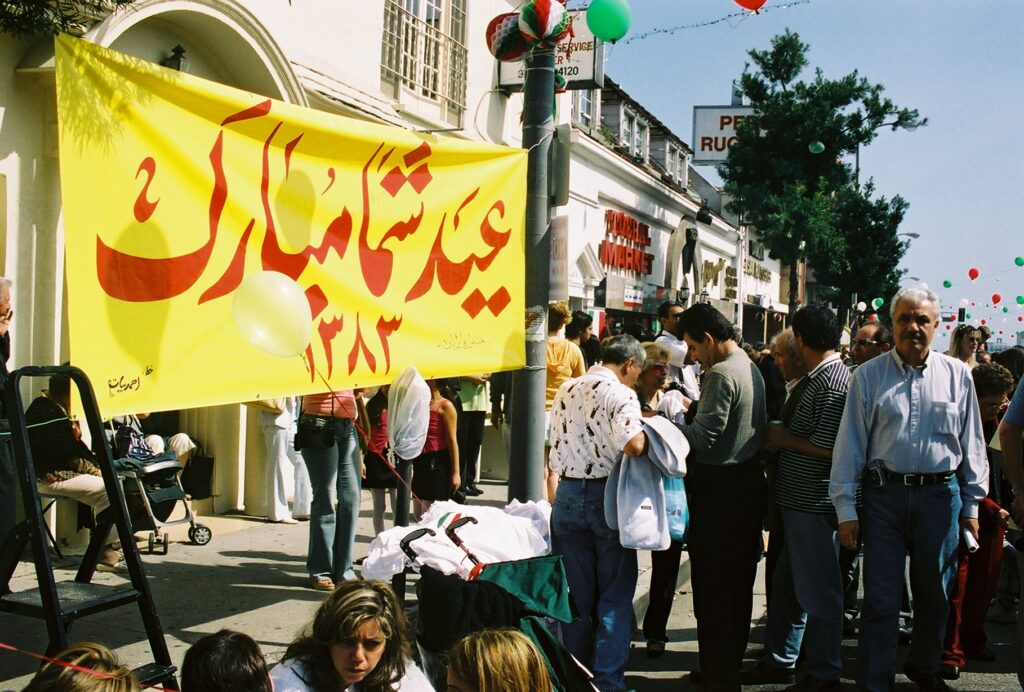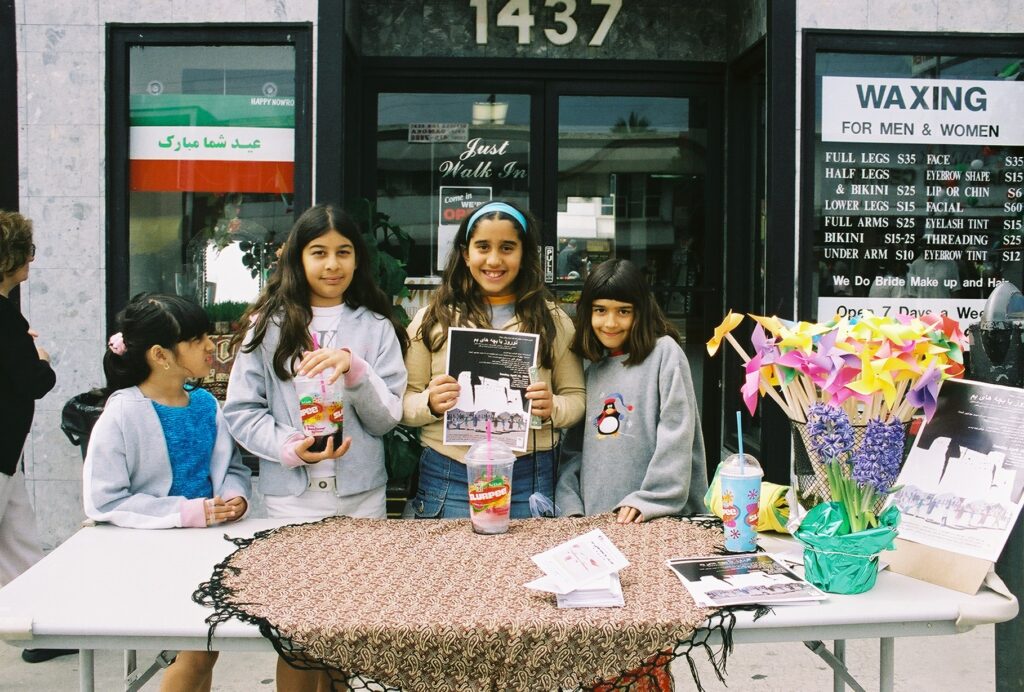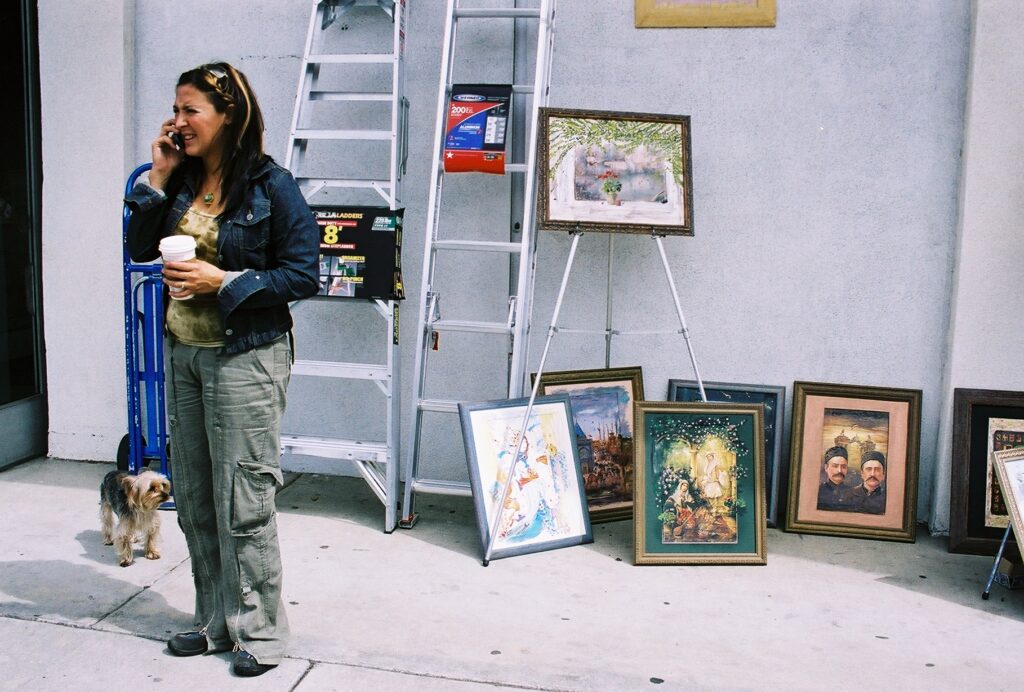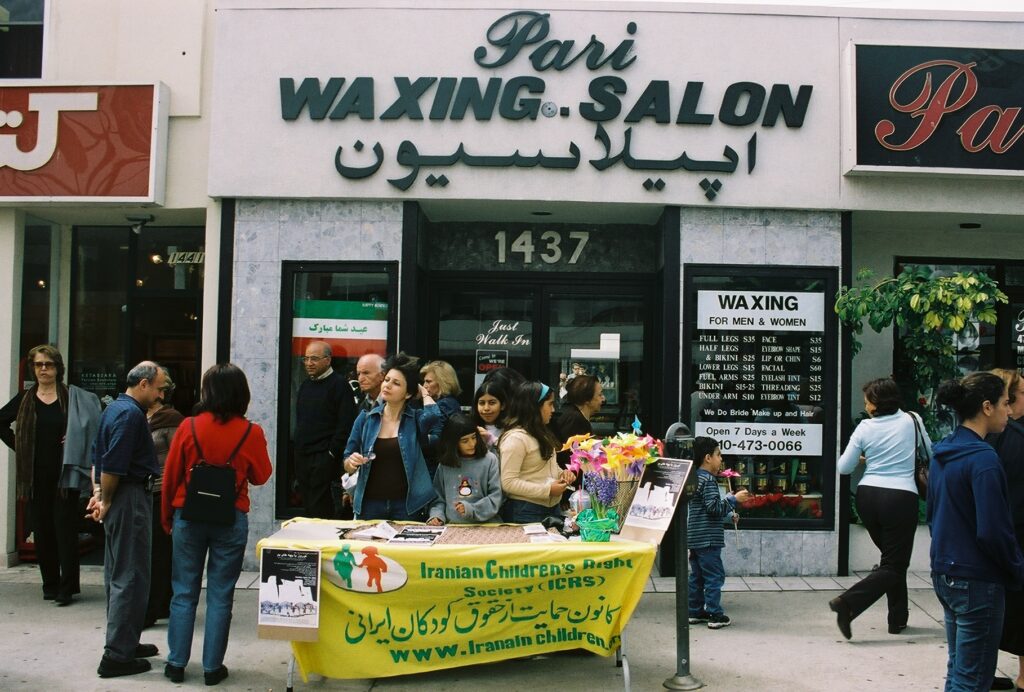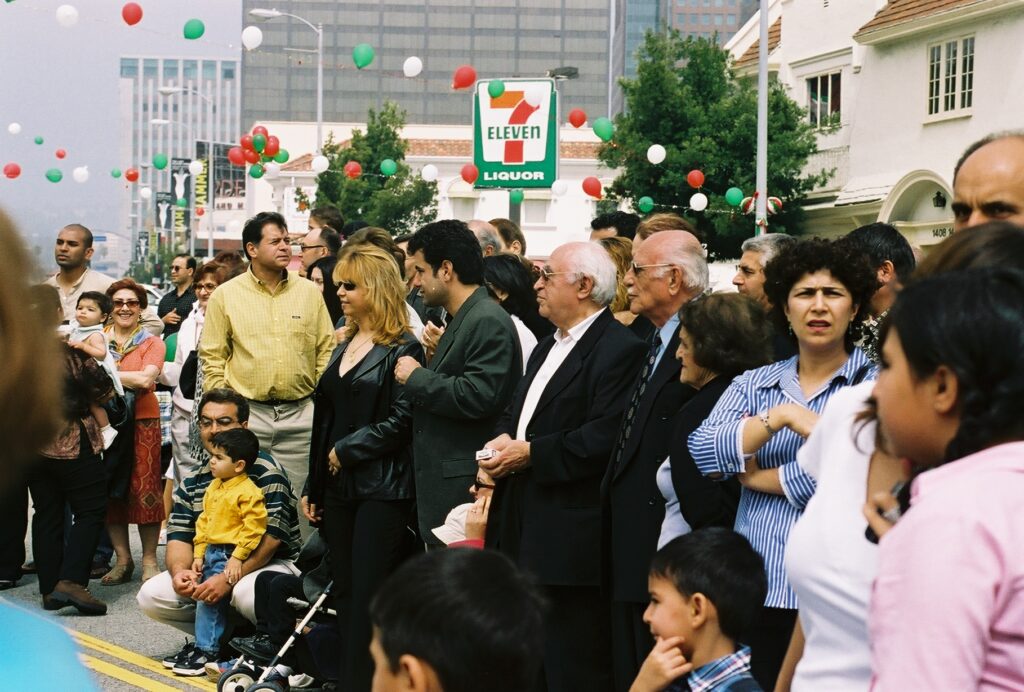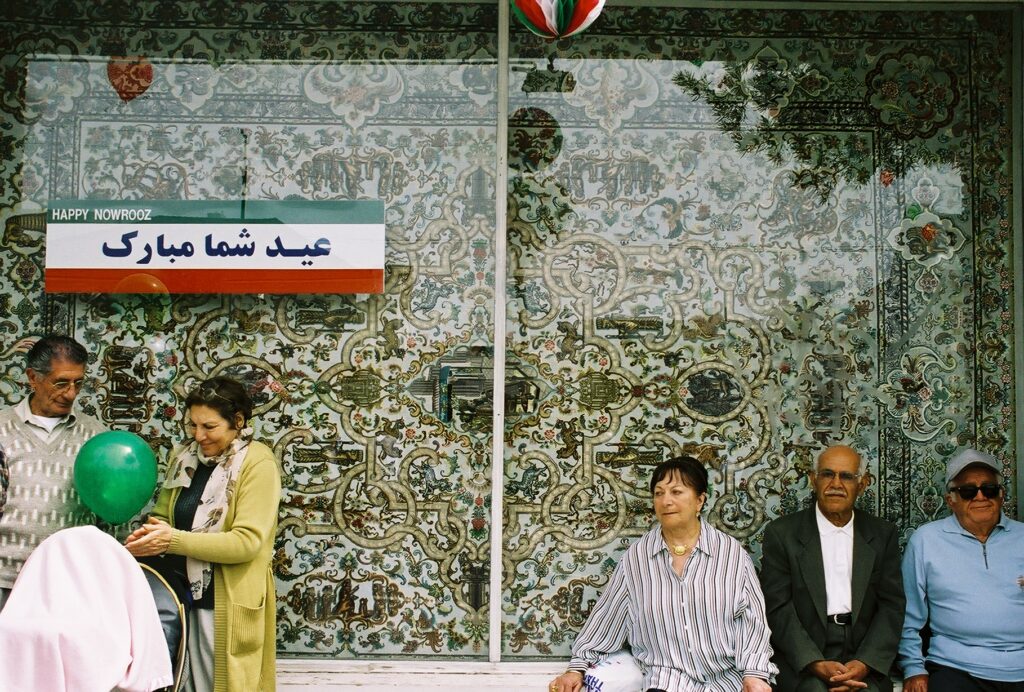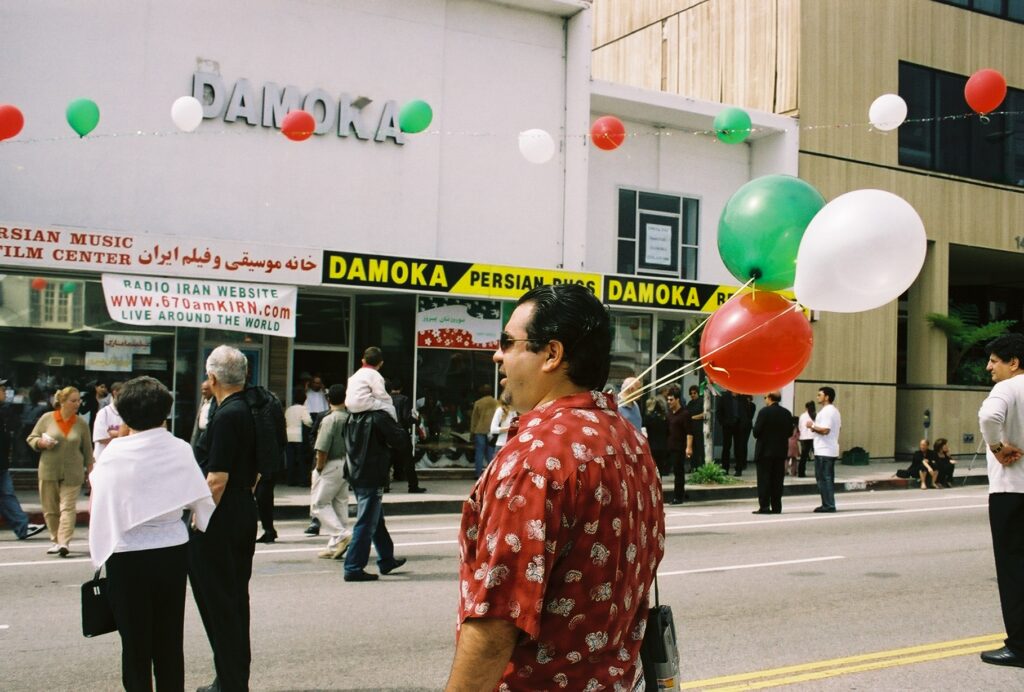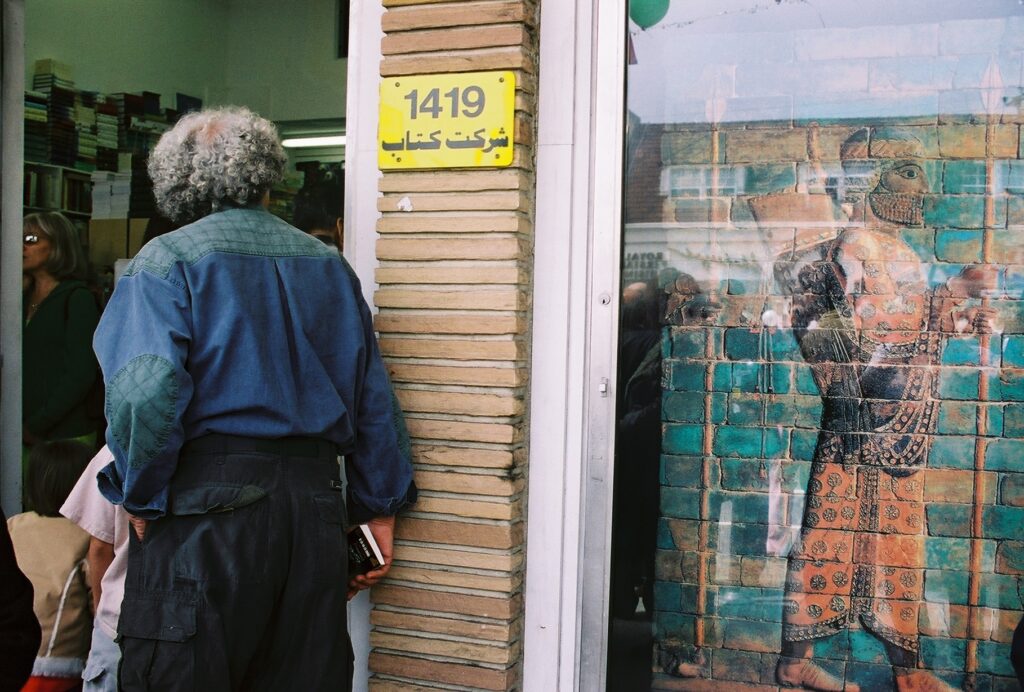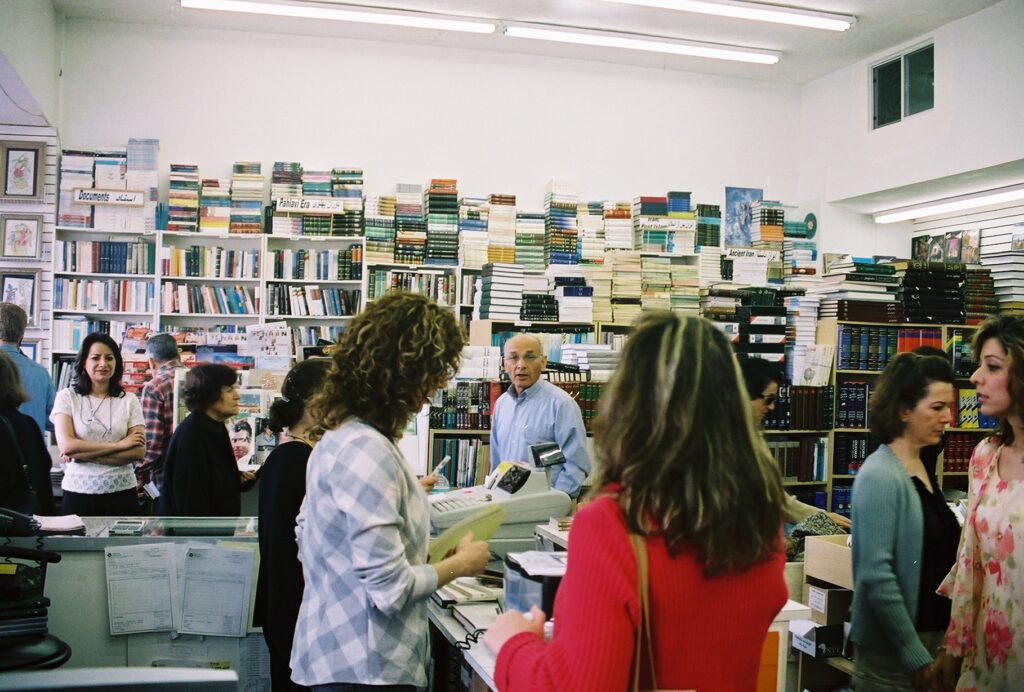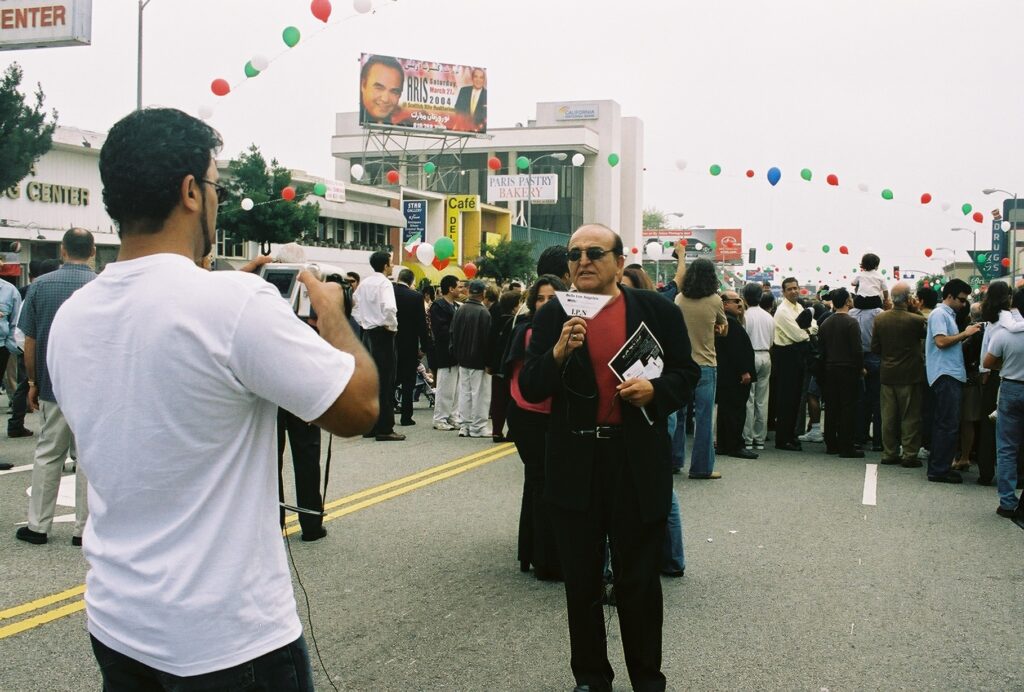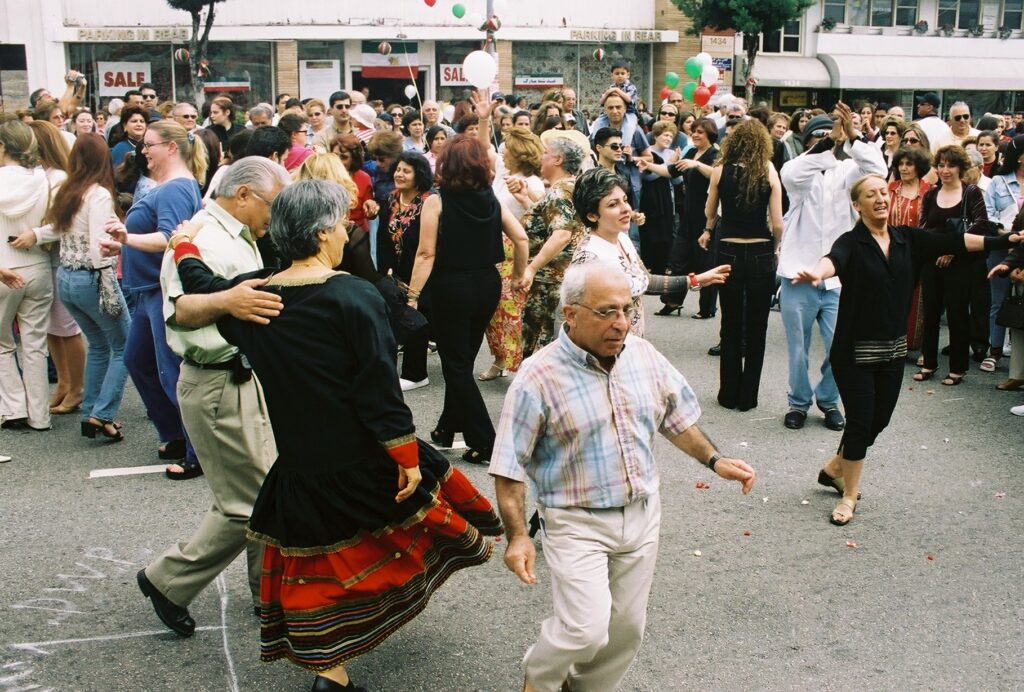 Iranian Businesses in Westwood (April 2004)