This post is also available in: فارسی (Persian)
Clan: Dastgheib
Area: Fars
Major Fields of Activity: Religious sites, bonyads, land endowments
The Dastgheib family is mired in controversy surrounding the surreptitious destruction of cultural heritage sites in the city of Shiraz, and in the bullying of at least one seminary whistleblower who raised the issue.
During the expansion of Shah Cheragh Shrine in Shiraz on March 14, 2018, a number of national heritage sites were demolished in the dead of night. They included Salimi Historical House and Montaseri House. Although this triggered an investigation led by the Majlis Article 90 Committee, which is tasked with investigating public complaints, no one has been held accountable.
There have been promises to rebuild the houses, yet nothing has yet been done. Three other heritage sites have also been demolished to make way for a cemetery. Again, nobody has been held accountable, yet evidence points to members of the powerful Dastgheib family as the culprits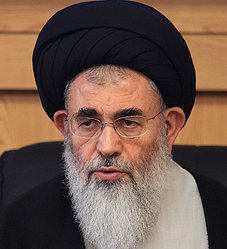 In March 2014, Ayt. Dastgheib – a member of the Assembly of Experts, a powerful body that is tasked with overseeing and appointing the Supreme Leader himself – was appointed as the Custodian of the Shah Cheraq Shrine of Shiraz, replacing his uncle Seyyed Mohammad Mehdi Dastgheib. The Shrine oversees a number of charities, hospitals, posts and endowments as well as the Razavieh Seminary in Shiraz. In this sense, it operates much like the Astan Qods Razavi, which runs an economic powerhouse out of the city of Mashhad and oversees some of the largest land endowments in the Middle East.
Principlist MP Seyyed Ahmad Reza Dastgheib, Ayatollah Dastgheib's son, sits at the heart of the most recent controversy. Dastgheib has been appointed as the Secretary of Shah Cheraq Shrine Board of Trustees. He also sits on the board of Astan Moqaddas Ahmadi Company, which is in charge of opening a hospital and counseling center and, according to its articles of incorporation, "fights cultural inroads and expands Shah Cheragh Endowments." These positions pose a conflict of interest given the systemic and controversial tearing down of cultural sites in Shiraz.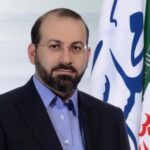 According to various media reports, the historical texture of Shiraz is being destroyed to make way for a bigger cemetery at the shrine. The two-story burial plots at Shah Cheragh Shrine are each sold for about 500 million tomans.
The expansion project was tasked to companies owned by Bonyad Maskan, an entity overseen by Supreme Leader Ali Khamenei, who allocated 40 billion toman for the project. Khamenei has tried to rebrand Shiraz as the 'Third Shrine of Ahl al-Bayt' in an apparent attempt to give Iran's most secular city—according to research by Shahed University—an overall religious veneer. In the five elections that they've had for city council, four have been won by a Dastgheib.
In August of 2019, the shrine became mired in further controversy. It started with rumors circulated in a WhatsApp group that Dastgheib was set to receive a clerical turban, one of the highest honors bestowed in jurisprudence. Yet he never attended seminary and holds no qualifications for such a powerful role. When a seminary student asked about this rumor in a WhatsApp peer group, the student was approached by Iran's cyber police the very next day and ordered to report to the Shah Cheragh Shrine.
At the Shrine, the student was met by a group of police officers, city officials and Ayatollah Dastgheib himself. He was berated and called a seditionist, an anti-Velayat Faqih (Guardian of the Islamic Jurist) and an aberration, among other things. When the student later lodged a complaint against Ayatollah Dastgheib with the Clerical Court of Fars Province, the court refused to take action. The student is now being personally sued for defamation by Ayt. Dastgheib.
The Dastgheib family has links to a network of nearly 200 posts, bonyads and political institutions.
Overview of Dastgheib Family Businesses and Institutions
This post is also available in: فارسی (Persian)