This post is also available in: فارسی (Persian)
Clan: Tajgardoon
Region: Gachsaran & Basht
Main fields of activity: Oil & Gas, Urban Development, Construction, Government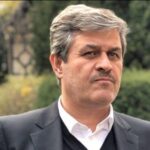 Gholamreza Tajgardoon is a reformist MP whose illustrious political career is studded with prestigious appointments, awards of merit and one-on-one meetings with regime elites like the late IRGC General Qassem Soleimani. A pragmatic whose career in the public and private sectors has allowed him to control financial flows at various lucrative institutions, Tajgardoon has dodged multiple corruption allegations. His nepotistic business and political activities in Kohgiluyeh and Boyer-Ahmad Province, where he reportedly inherited lucrative farmland at the age of two, paint a portrait of a provincial Godfather-like figure who unscrupulously misuses his political clout to enrich himself and his clan. Here's a glance at the web of connections and business dealings that he continues to foster.
Nepotism
Critics have long accused Tajgardoon of running Kohgiluyeh and Boyer-Ahmad Province as if they were his own personal fiefdom. According to an article published by the Ebtekar Jonoob newspaper, Tajgardoon leads a "pressure group" that intimidates and character assassinates anyone who criticizes him, fostering a "hostile political environment in the province." The Ebtekar Jonoob article was seen by Doublethink but removed by publication time.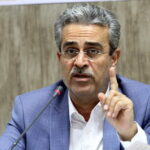 Now Tajgardoon appears to be expanding his reach to neighboring provinces. He recently appointed his brother Sasan Tajgardoon to the post of Deputy of Investment, Legal and Majles Affairs for the Ministry of Cultural Heritage, Tourism, and Handicrafts. Sasan also served as organization director of Fars Province Planning and Budget Organization (1386-1392)—a position Tajgardoon previously held.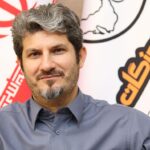 Gholamreza Tajgardoon also oversaw his wife's nephew Mehdi Bashti's appointment to the board at Hormozgan Cement. This company is owned by Sepah Bank, poised to become the parent company of all military-owned financial institutions following a restructuring process prompted by various embezzlement scandals. Seven years ago, Tajgardoon represented Hormozgan Cement's interests on the board of Petro Omid Asia from Persian year 1390 to 1391. Both companies are Sepah Bank subsidiaries.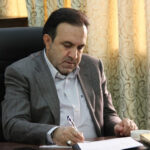 Additionally, in 2019, Tajgardoon's brother-in-law, Mohammad Nabi Mohammadi was appointed as the State Welfare Organization of Iran's Director General for Majles Affairs. In this high-paying position, Mohammadi lobbies for the welfare organization's interest with parliamentary representatives, including Tajgardoon himself.
---
Tajgardoon Family Business Roles
Abuse of power
In government, Tajgardoon has consistently held positions in which he has influence over the allocation of financial resources, such as the Head of the Majles Budgeting and Appropriations Committee, a position he currently holds. His other positions include (or have included) the following:
Director of Fars Province Planning and Budget Organization (1373-1380)
Director of Kohgiluyeh and Boyer-Ahmad Province Planning and Budget Organization (1371-1373)
Director General of Financial Planning and Research office of the Ministry of Economic Affairs and Finance (1369-1370)
In his capacity as the Head of the Budget Integration Commission, Tajgardoon last year blocked the introduction of a progressive tax bill proposing to raise the income tax rate to 35 percent for high earners. As Fars News pointed out, the law would have hit the profits of the top-earning one percent, including Tajgardoon. Tajgardoon's action was described as a clear instance of conflict of interest by Khabaravaran News.
Private sector
Tajgardoon served as a board member at PGPIC-owned Gachsaran Petrochemical Plant, according to business records from 1386. Persian Gulf Petroleum Investment Co. (PGPIC) is an industrial holding company that oversees approximately half of Iran's exported oil production. Last year, U.S. Treasury placed PGPIC on its sanctions list due to its ties to the Islamic Revolutionary Guard Corps (IRGC).
Links to the Delaviz family
Ehsan Delaviz is among the individuals sentenced to 10 years in prison for his involvement in the Bank Sarmayeh embezzlement case, in which fake trusts and shell companies were fraudulently registered in the names of taxi drivers and low-level employees for the purpose of money laundering, according to Eghtesad Sharvand.
Ehsan Delaviz's brother Mohsen Delaviz is a close friend of Tajgardoon, according to Shahrvand. Mohsen Delaviz is the CEO of Iranian Fuel Conservation Company and sits on the board of several Oil & Gas companies affiliated with the National Iranian Oil Company, Tamin Investment and National Iranian Retirement Fund, public business registry documents show. Mohsen Delaviz was formerly the CEO of Pasargad Oil, where Yaser Farzin, Tajgardoon's nephew, has been appointed as sales manager.
Mohsen Delaviz has had ties to entities like the Teacher's Fund (Farhangian) and Sarmayeh Bank, which have been investigated for corruption, according to Shahrvand. The third Delaviz brother, Sasan, has held positions at the Expediency Council and the Guardian Council. He was also briefly the governor of Taleqan Province. Sasan was recently appointed as the deputy for planning, support and development of the Iranian postal service, according to public business registry documents.
This post is also available in: فارسی (Persian)